Protect your data and improve patient outcomes by
Upgrading to the Cloud
35+ years of healthcare IT experience
15+ years of private, public, and hybrid cloud experience
Migrated 100s of EMR
applications to the cloud
50+ software applications supported
35+ years transforming Healthcare IT operational maturity
Experts at accelerating organizational growth
Healthcare IT Transformation Specialists
Thought Leadership in Healthcare IT
Elevate your cloud experience with solutions
designed specifically for healthcare providers
Boost efficiency
Cloud computing interoperability makes patient data readily accessible for healthcare providers and their patients. While you order prescriptions and collaborate with specialists quickly, your patients can easily retrieve information to remain active participants in their own healthcare.
Strengthen security
Cloud computing in healthcare helps protect patient data with strong security measures — but not all services are the same. At Medicus, our highly trained security team provides continuous monitoring to thwart data breaches. Most healthcare organizations simply don't have the onsite solutions and resources to protect against new security threats.
Streamline and reduce overhead costs
Streamline and reduce overhead costs
Onsite data storage and IT professionals require a high upfront investment and regular maintenance. With our cloud computing services in healthcare, organizations do not have to pay for additional servers and hardware. In addition, you leverage the knowledge of industry experts to ensure your setup is fully optimized.
Improve patient care and outcomes
Improve patient care and outcomes
By providing easy access, the cloud gives patients the opportunity to learn about their healthcare, discuss it with their physicians, and be an active part of their treatment plan. This is particularly advantageous for patients managing chronic conditions, as the information provided can be used for long-term healthcare decisions.
"We have used Medicus IT since going on our EMR system in 2008. They have provided wonderful service to us over the last decade. They are always professional, prompt, and keep us up and running. We rely on them totally for all of our IT needs. Can't say enough how much we appreciate their excellent customer service!"
"Medicus IT became a huge lifesaver at a time our practice needed it most. Being in healthcare, we really needed a company that knew now only how to provide IT services and technology for us, but also knew the rules and regulations affecting healthcare today. Within a year, Medicus IT worked with us to upgrade, fix, and correct our issues by level of importance and really helped us get to a level where we felt comfortable knowing that our data was protected."
Cloud hosting services for
healthcare companies
Cloud consulting
Integrating cloud computing into your day-to-day operations means evaluating your infrastructure, communications, and application needs and then developing a roadmap to address your capacity, budget, and security needs. The right cloud strategy improves your flexibility, reliability, and security posture and prepares your organization for growth and transformation.
By partnering with your practice or healthcare center, we assess your needs, so you don't have to. We'll look at your data usage patterns, identify an individualized cloud solution, and help you achieve a smooth, seamless transition to the cloud.
EMR/EHR & practice management cloud hosting
Your EMR/EHR and practice management providers are moving to the cloud whether through hosting, virtualization, or "born in the cloud" solutions. You need someone who has been there and done that, and that someone is Medicus who has hundreds of notches in our belt (and still counting.)
With Medicus at your side, you'll be able to access your EMR and Practice Management applications at any time. Whether your existing EMR or Practice Management solution is web-based or not, we can help point your vital practice and patient data technology infrastructure cloudward.
Cloud backup
No matter your practice size, cloud storage and cloud backup are options that can keep your data safe and secure. Using the cloud to backup your mission critical data increases your resiliency and improves your ability to grow. Business continuity and disaster recovery is more important today than ever before; we can help get you running — and keep you going.
With cloud backup, our specialists help you:
Access patient files data whenever you need to
Improve your organization's scalability as you grow
Automate processes that you would normally monitor onsite
Stay HIPAA compliant no matter where you are
Infrastructure as a service
Our Infrastructure as a service solution removes the need for on-premise equipment. Gone are the days of building, upgrading, and maintaining servers. You have access to the newest, fastest, and scalable (and best) technologies at the push of a button.
Moving to cloud is not only secure but more efficient, reliable, and accessible. It's also easier, as our IaaS specialists are here to help secure your information, improve productivity, and keep your infrastructure running smoothly.
Desktop as a service
Desktop as a service gives modern healthcare mobility, allowing physicians and staff the ability to login securely from any device, offering the power of collaboration across the office, or the country.
Our DaaS specialists will:
Protect your valuable data and reduce security risks
Set up virtual workspaces that you can access remotely
Reduce risk and transform your organization with Medicus
HIPAA-compliant solutions
As your managed cloud service provider, we incorporate all proper regulations and controls to ensure your information remains secure and HIPAA compliant.
Healthcare IT specialization
Healthcare's collaborative nature makes the industry uniquely vulnerable to cyberattacks. By focusing exclusively on healthcare IT, our specialists leverage their expertise to protect your valuable data in the cloud.
Scalable cloud computing in healthcare
When you migrate into the cloud with us, we help your practice prepare to scale, allowing you to increase or decrease your cloud resources as needed.
Real-time analytics
Accessing automated analytics with Medicus helps streamline administrative tasks for your organization, resulting in faster test results, improved communication, and safe access to medical records.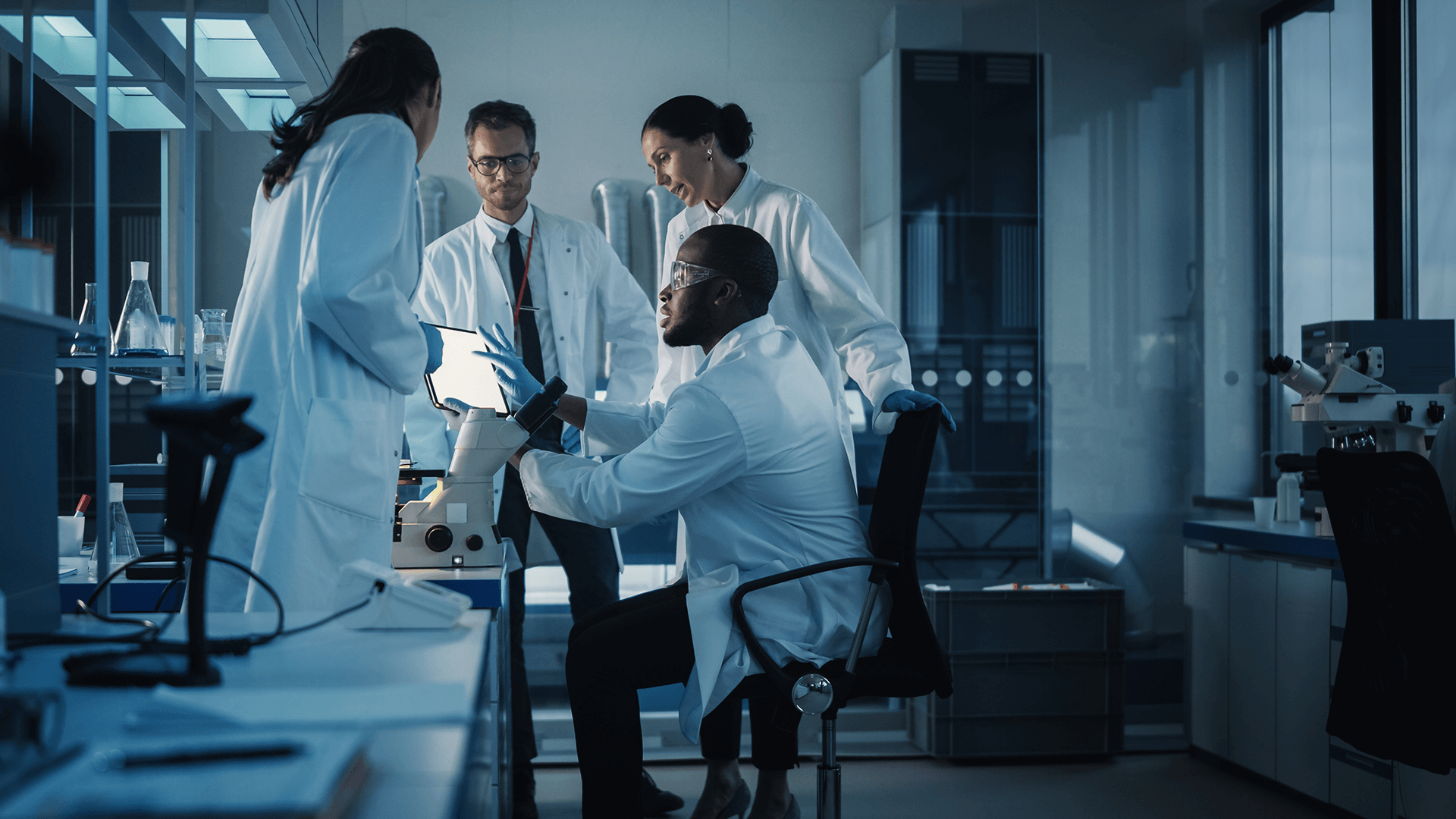 What is Cloud-Based Healthcare?
In the past, healthcare providers used a central data system to keep their patient files stored and readily available. Now, healthcare providers are turning to a more efficient form of technology to store their patients' information using cloud-based healthcare IT solutions.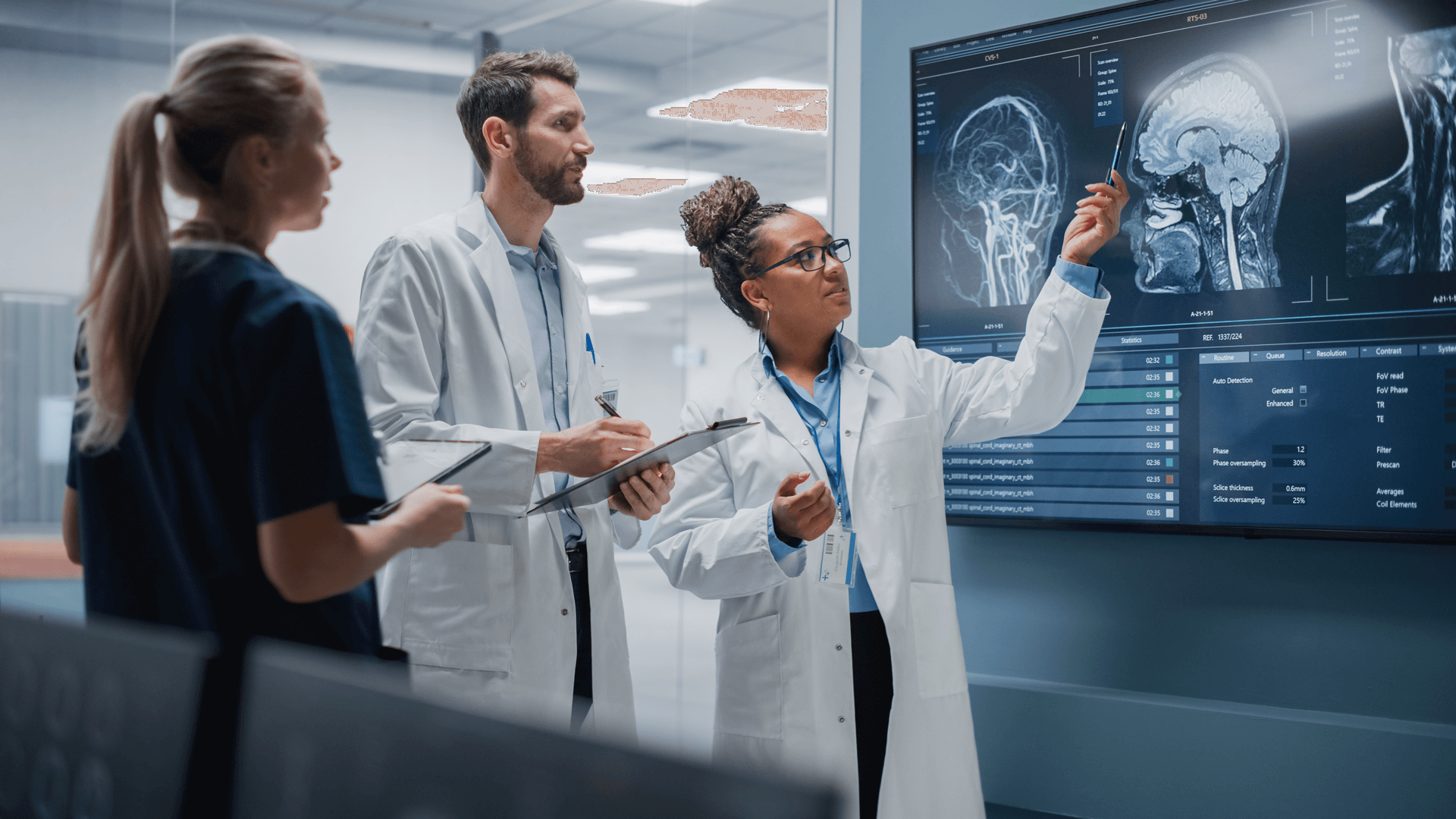 Watch our cloud computing webinars
We aren't just players in cloud computing – we are leaders. See how we are leading the way to help other companies make the most of their cloud-based services.
What is included in your managed cloud security services?
We offer cloud services for healthcare providers that fit each organization's specific needs and goals. From cloud consulting to high availability, Medicus works with you to support your growth in the cloud.
Which cloud platform is best for healthcare?
There is no one-size-fits-all solution for cloud computing in healthcare. We will work with you and your team to determine the best solution and cloud approach. We utilize a variety of industry-leading HIPAA-compliant platforms that suit each healthcare provider's needs.
Why should my organization choose Medicus?
Our team helps healthcare organizations prepare, implement, and transition to the cloud. Our focus on the healthcare industry allows you to leap quickly, seamlessly, and safely without workflow disruptions, gaps, or risks to your practice or patient experience.
Do your cloud computing services include hidden fees?
No. There are no hidden fees in our managed cloud services package. You will know your costs upfront with no surprises. Connect with a Medicus representative today to learn more.
How do I know which cloud platform is right for my organization?
During your initial consultation, our representatives partner with our IT specialists to create a personalized solution before you sign your contract. We can identify the right cloud platform and service meets your unique requirements.
What can I expect from a consultation with Medicus?
A consultation with Medicus reveals gaps and vulnerabilities in your network that cloud computing can help improve. Your no-risk complimentary consultation comes with no strings attached.
Ready to strengthen your security and improve patient outcomes with cloud computing?
Transform your network and take the first step into the future of healthcare IT.
Schedule a 30-minute network assessment.
Speak with a healthcare IT specialist.
Find the best cloud solution for your organization.
At Medicus, we help you prepare for your leap forward before you even sign a contract. Network assessments are always free of obligations, whether you partner with us or not.