Optimize your telemedicine services with
HIPAA-Compliant Communication Solutions
35+ years of healthcare IT
management experience
40,000+ users, 6,000+ providers,
& 2,000+ locations served
Healthcare-specific IT consultation and transformational services
Safe, secure, compliant VoIP included in our mCare™ Managed Services package
Full integration with EHR/EMR/Practice Management software and cloud-based technology
35+ years transforming Healthcare IT operational maturity
Experts at accelerating organizational growth
Healthcare IT Transformation Specialists
Thought Leadership in Healthcare IT
Thought Leadership in Healthcare IT
Streamline your healthcare services and patient processes via VoIP integration
Reduce no-shows, nonpayments, and cancellations
Reduce no-shows, nonpayments, and cancellations
Ineffective telecom solutions can prevent you (and your patients) from achieving an efficient healthcare delivery process. Our healthcare business VoIP services integrate seamlessly with your pre-existing EHR/EMR applications, allowing you to effortlessly track scheduling, record information, send invoices, receive payment, and keep patients in the know.
Remain compliant anywhere and at any time
Remain compliant anywhere and at any time
Maintaining HIPAA compliance doesn't have to mean staying trapped in the office. With Medicus' secure, HIPAA-compliant VoIP services, your healthcare professionals can respond to patient needs flexibly and efficiently — both in the office and on the go.
Minimize your telecommunications costs
Minimize your telecommunications costs
Flooded with patients each flu season? Opening a new office? Updating and maintaining legacy telephone systems is expensive, but our highly scalable VoIP technology reduces costs and overall hassle by adjusting to your shifting telecom needs. 
Increase patient volume and satisfaction while improving healthcare outcomes
Increase patient volume and satisfaction while improving healthcare outcomes
Using VoIP-based technologies to communicate with patients effectively and efficiently, you improve their overall experiences, ensure they receive the care they need, minimize time lost, and keep them coming back to you with future healthcare needs.
"We have used Medicus IT since going on our EMR system in 2008. They have provided wonderful service to us over the last decade. They are always professional, prompt, and keep us up and running. We rely on them totally for all of our IT needs. Can't say enough how much we appreciate their excellent customer service!"
"Medicus IT became a huge lifesaver at a time our practice needed it most. Being in healthcare, we really needed a company that knew now only how to provide IT services and technology for us, but also knew the rules and regulations affecting healthcare today. Within a year, Medicus IT worked with us to upgrade, fix, and correct our issues by level of importance and really helped us get to a level where we felt comfortable knowing that our data was protected."
Healthcare business VoIP communications services
Customized telecom solutions
As a component of your Managed Services package, we assess your current telecommunication strategy to find potential issues. We can then work with you to create robust solutions that integrate with your healthcare business to boost provider productivity, streamline data processes, and improve patient outcomes.
Safe, secure, & compliant telehealth technology
We provide industry-leading healthcare business VoIP phone services that are HIPAA-compliant, end-to-end encrypted, and highly secured through cloud-based technology. Our VoIP solutions are highly customizable and easily integrated with existing EHR/EMR/Practice Management technologies.
Rapid-response healthcare IT support
Medicus IT has you covered if trouble strikes your organization's communication infrastructure. After you contact one of our helpful support specialists, our cloud service back-ups, proactive data protection, integrated redundancies, troubleshooting technology, and responsive IT technicians will have you running smoothly again in no time.
How does VoIP with Medicus IT safeguard & supplement your digital healthcare strategy?
Transformative healthcare solutions
Our mCare managed IT services solution boosts productivity, communication, and overall efficiency with transformational services that can include cloud computing, cyber threat protection, on-demand support, strategic planning, HIPAA-compliant VoIP, and more.
Industry-leading telehealth strategies
Telemedicine services remove barriers to treatment, increase accessibility, and improve health outcomes while allowing providers to communicate more efficiently. With Medicus IT's secure but simple-to-use digital solutions, you can deliver telehealth care using VoIP technology to additional patients without sacrificing time, safety, or efficacy.
"Always On" infrastructure
Legacy phone systems are vulnerable to threats such as natural disasters, compromised phone lines, and power outages, which can create critical downtime and impact patient health outcomes. Medicus IT's healthcare business VoIP service minimizes threats with multiple redundancies, secure end-to-end encryption, cloud backups, and rapid-response technical support.
Protection for what matters most
Patient information and other healthcare data are highly sought after by cybercriminals, and telephone communications are a prime target. With Medicus' secure, HIPAA-compliant VoIP services, you can rest assured that patient-provider conversations are digitally confidential, allowing your practice, reputation, and patient data to remain intact.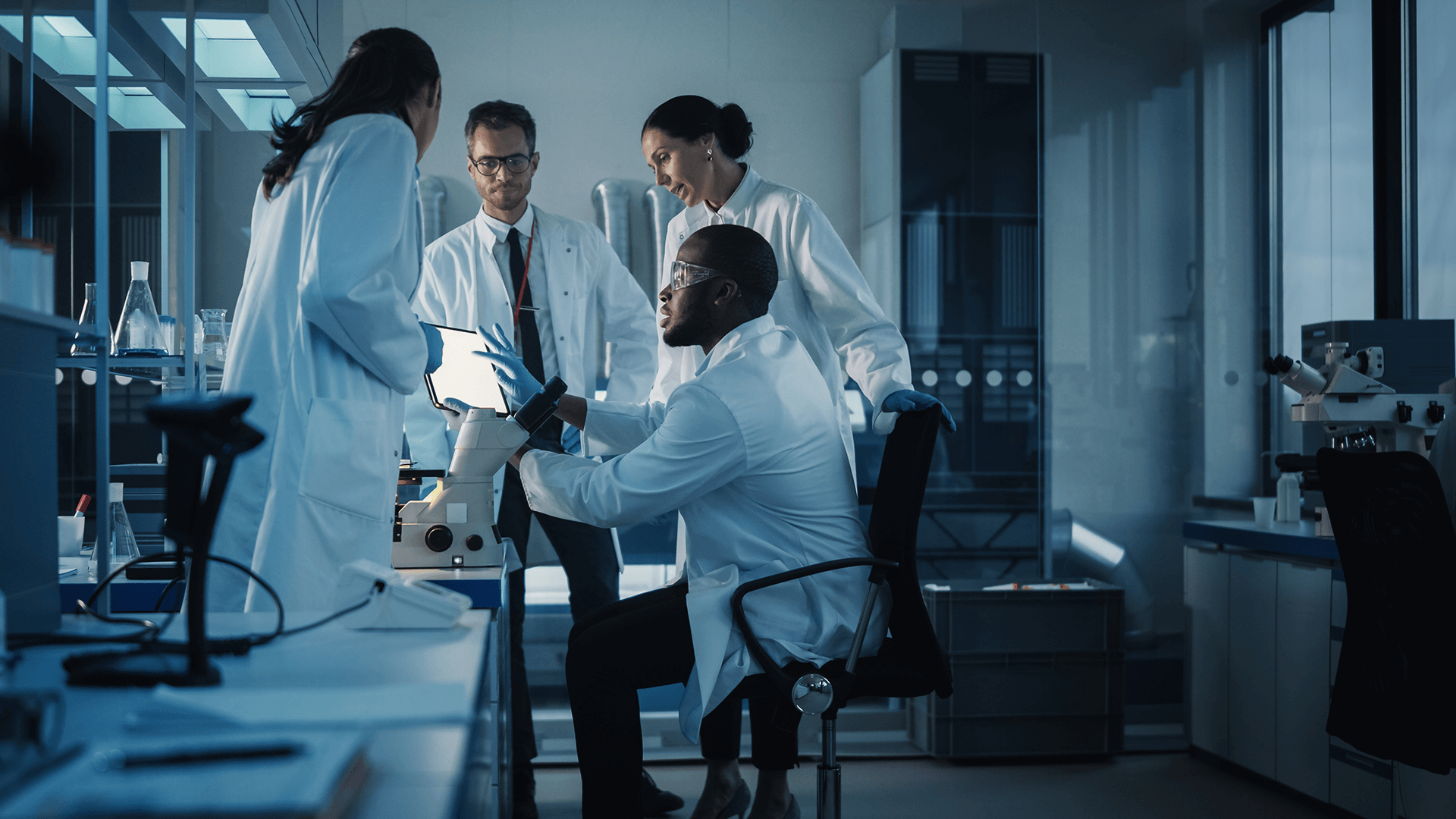 HIPAA-compliant VoIP: What it is and Why You Need One
A secure and compliant phone system protects your business from penalties and criminal prosecution. Choosing the right provider is imperative to stay HIPAA compliant.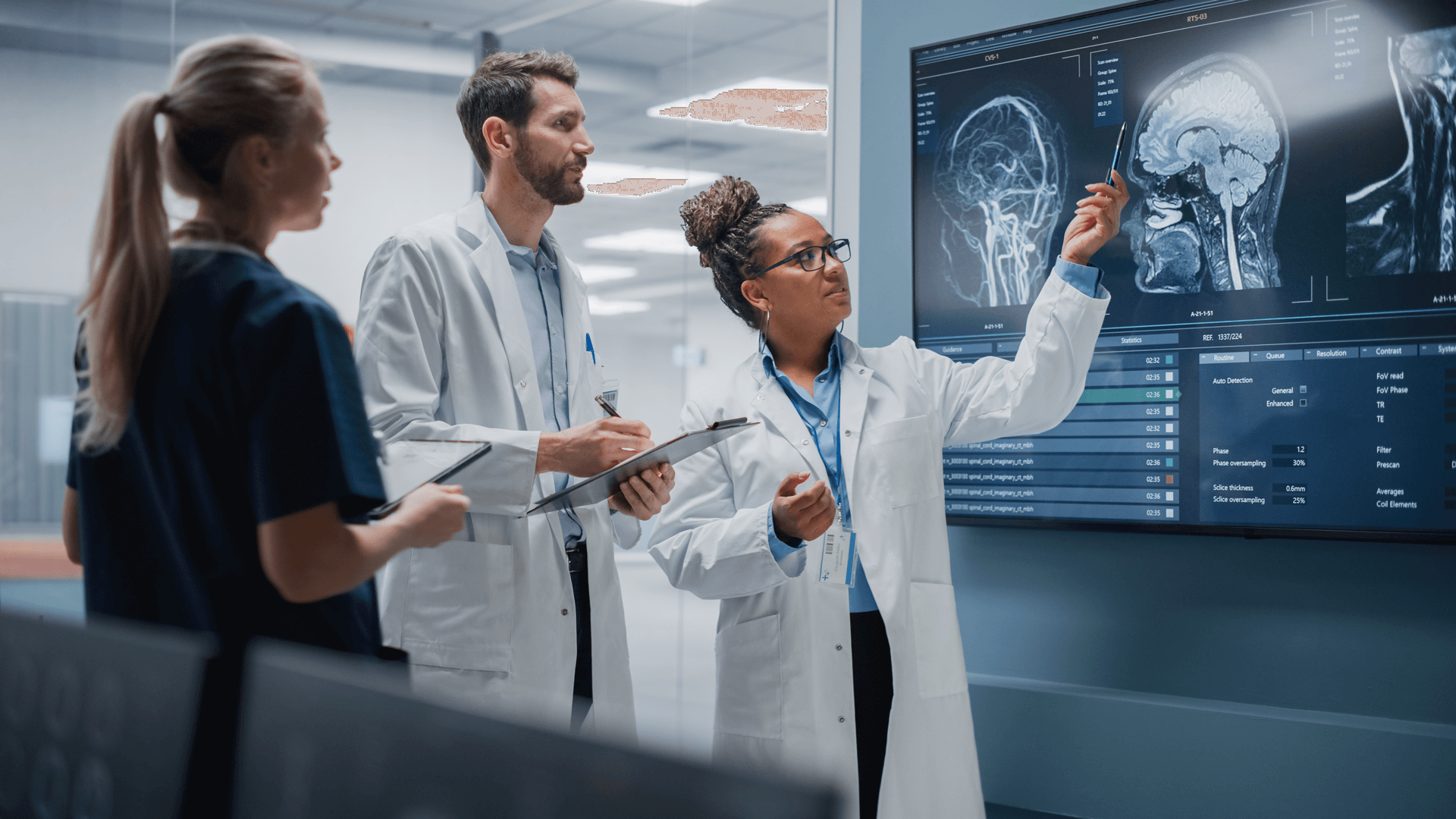 Watch our digital communications webinars
We aren't just players in digital communications – we are leaders. See how we are leading the way to help other companies make the most of their digital communication services.
Can I get Medicus' healthcare business VoIP service on its own?
Our VoIP services are available only as part of our mCare managed services package, which provides consultation and transformational IT solutions to improve productivity, safety, satisfaction, and patient outcomes in healthcare.
What happens if service goes down or we're hacked?
While our proactive approach to IT security helps prevent cyber threats before they strike, rare breaches can still occur. If an attack, natural disaster, or other issue brings your communications to a halt, our combination of cloud back-ups, data protection, hardware redundancies, troubleshooting applications, and expert technicians will restore your service, protect your data, and minimize your downtime.
How secure are VoIP services really?
The best healthcare business VoIP phone service providers offer telecom security, encryption, and compliance that is second to none. With Medicus IT's VoIP service, you can rest assured that confidential patient information, communications, and data will remain secure.
Why is VoIP better than using traditional landline telephone systems?
Using internet technology, VoIP can accommodate all forms of telecommunication, from phone calls and text messaging to telehealth appointments and video conferencing. Compared to traditional telephone services, VoIP can easily scale to fit an organization's needs and user base while providing unmatched security, affordability, and ease of use.
What's the difference between healthcare business VoIP services and more generalized VoIP providers?
Healthcare VoIP services provide greater security than standard offerings, as medical practices and providers must remain HIPAA-compliant when using VoIP technology. This means healthcare business VoIP service providers strictly adhere to HIPAA regulations involving end-to-end encryption, BAA signatures, and unique ID authentication.
How does VoIP help my healthcare organization?
In healthcare, business VoIP service providers allow organizations to utilize secure and easy-to-use cloud-based tools for patient-provider communication. The best healthcare business VoIP phone services offer much more than just a phone connection, allowing providers to conduct telehealth appointments, send reminder messages, and easily track patient communication — all while maintaining HIPAA compliance.
Ready to transform telemedicine
through communications services?
With the Medicus mCare managed services solution, you can streamline your healthcare business via cutting-edge VoIP technology and transformative IT strategies.
Contact us today to:
Schedule a complimentary 30-minute consultation with an IT transformation specialist
Learn how our individualized solutions can improve your healthcare delivery process
We're here to help your healthcare organization transition to the digital age — even before you sign a contract. Our complimentary consultations are designed to show you where your organization can improve and help you find the best way to move forward.