Protect your patients' data with
"Always On" Cybersecurity Monitoring
6,000+ healthcare providers trust us with their cybersecurity
Network security experts with 35+ years of experience
SOC 2-certified, HIPAA-compliant specialists
Designed specifically for the healthcare industry
Fully customizable to suit your healthcare organization's needs
6,000+ healthcare providers trust us with their cybersecurity
Network security experts with 35+ years of experience
Healthcare IT Transformation Specialists
Thought Leadership in Healthcare IT
Thought Leadership in Healthcare IT
Together, we solve healthcare cybersecurity challenges
Proactive cybersecurity solutions
Proactive cybersecurity solutions
 As healthcare-focused IT experts, we understand the importance of not only maintaining compliance, but also keeping important data safe. Using multilayer security technologies and proactive solutions, we implement strategies that minimize cyber risks and help you quickly recover in the event of a breach.
Constantly evolving cyber threats
Constantly evolving cyber threats
Ever vigilant, we never stop watching for potential exploits, threats, and breaches. From predictive security enforcement and endpoint protection to automated breach detection and vulnerability assessments, we keep our eye on your infrastructure around the clock. We are always awake, always watching, and always just one click or call away.
Healthcare records protection
Healthcare records protection
Healthcare is one of the most targeted industries for cyberattacks. Patient information sells for a high price on the black market. Regardless of whether you're a single-provider practice or one of the largest healthcare organizations, you are a target, which is why we work even harder to protect you and your data.
"We have used Medicus IT since going on our EMR system in 2008. They have provided wonderful service to us over the last decade. They are always professional, prompt, and keep us up and running. We rely on them totally for all of our IT needs. Can't say enough how much we appreciate their excellent customer service!"
"Medicus IT became a huge lifesaver at a time our practice needed it most. Being in healthcare, we really needed a company that knew now only how to provide IT services and technology for us, but also knew the rules and regulations affecting healthcare today. Within a year, Medicus IT worked with us to upgrade, fix, and correct our issues by level of importance and really helped us get to a level where we felt comfortable knowing that our data was protected."
Healthcare cybersecurity services
Risk assessments
Performing a risk assessment is an essential step in managing your network security. Once our evaluation identifies your vulnerabilities, we implement a strategy that gives you the tools you need to ward off and intercept cyberattacks before they weaken your protection.
Vulnerability Assessment
Business Impact Analysis
Penetration Testing
Ongoing Surveillance
Monitoring your network for potential breaches is our full-time job. Automated breach detection, dark web monitoring, and penetration testing are among the many cybersecurity managed services we offer to provide 24/7 protection for your infrastructure.
Endpoint Protection
Predictive Security Enforcement
Automated Breach Detection
Encryption
Dark Web Monitoring
Threat Remediation
The cost of a data breach for even a small healthcare facility can reach up to $1 million. Even the most secure setups have weak points. Our threat remediation services cover every vulnerability in your network to thwart cyber attackers and protect your valuable data, saving your facility much-needed time and resources.
Incident Response
Remediation Planning
SIEM (Security Information and Event Management)
Phishing Prevention
Threat Remediation
Why partner with Medicus as your managed security services provider
We know your industry
Healthcare is especially vulnerable to cyberattacks – you need experts who know how to keep your most sensitive data safe. Built by healthcare IT insiders, Medicus understands the critical importance of security in the healthcare space.
We stay one step ahead
Medicus knows cybersecurity is a race you have to win to keep your patient information safe and sound. We remain abreast of the latest developments to prevent cyberattacks from happening to you.
We offer remote and in-person options
You get both remote and in-office support when you partner with Medicus. We customize your contract to provide the precise amount of high-touch service you need to keep your IT infrastructure in top form, including scheduled on-site visits if needed.
We help prevent attacks before they start
Because security starts with prevention, we provide a broad range of assessments to detect potential vulnerabilities in your setup before they become a problem.
We are SOC 2-certified
SOC 2 certification ensures we securely manage your data to protect your facility's information and the privacy of your patients.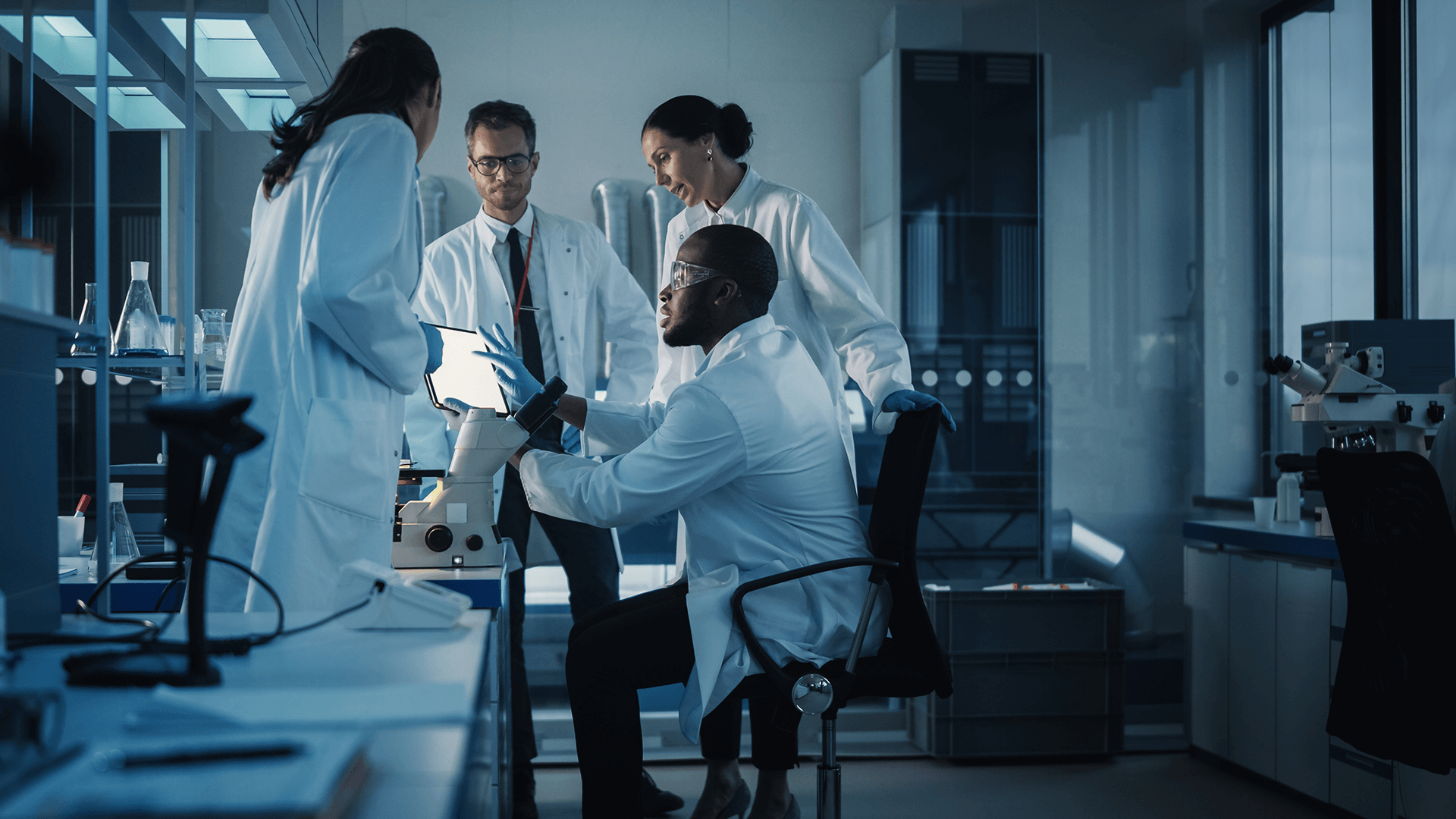 20 Healthcare Cybersecurity Stats, Facts, and Figures to Know
Cyberattacks are one of the most noteworthy threats facing healthcare organizations today. Learn more about the impact of the threat with some of the most recent facts and figures involving healthcare cybersecurity.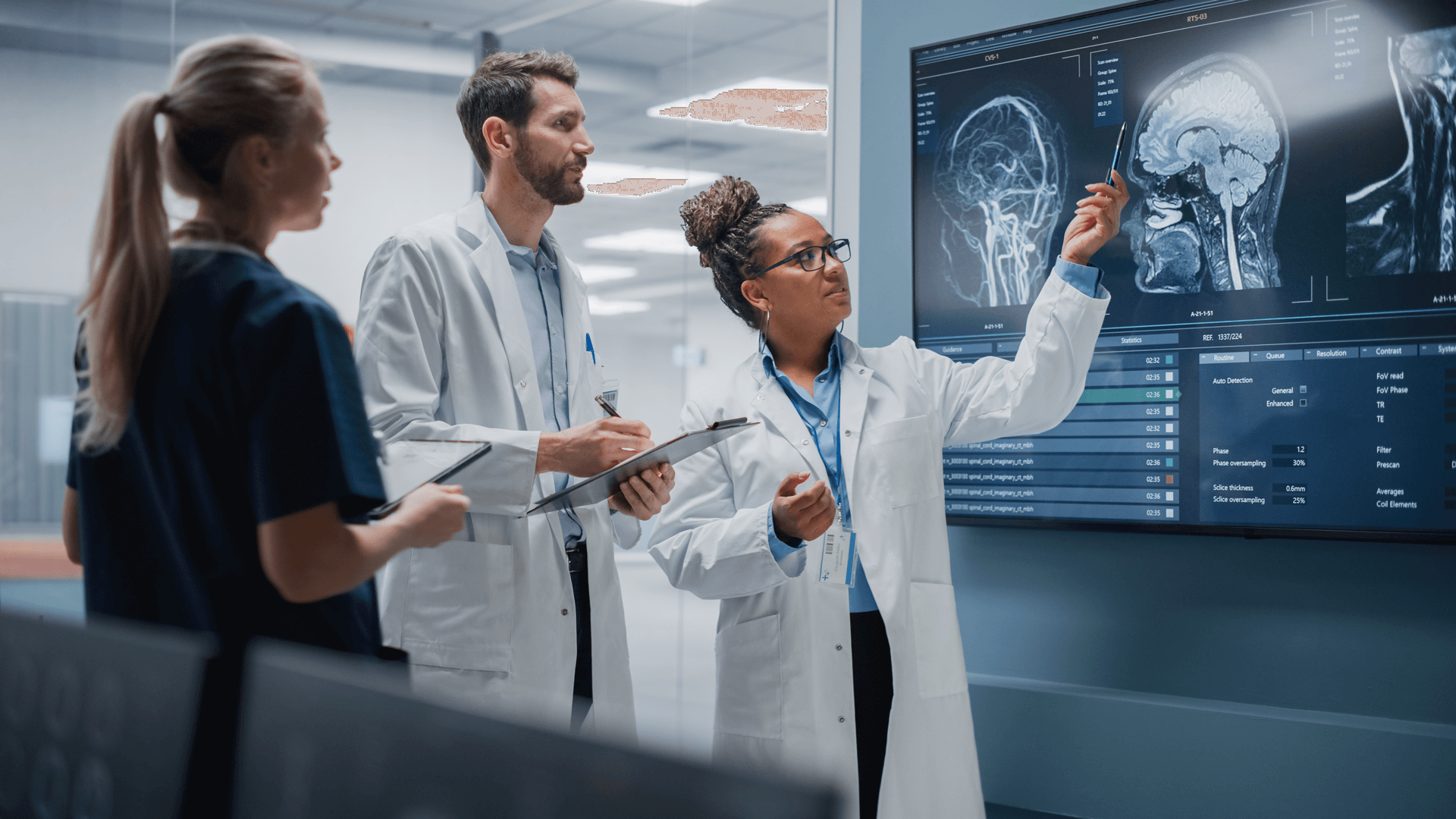 Watch our cybersecurity webinars
We aren't just players in cybersecurity – we are leaders. See how we are leading the way to help other companies make the most of their cybersecurity services.
What is included in your cybersecurity package?
We offer structured packages designed to fit the unique needs of our healthcare clients. Keep in mind that we do not offer cybersecurity packages separate from our managed service provider package – clients receive full IT services when they partner with Medicus.
Are there hidden fees in your packages?
The price of our packages is all-inclusive – there are no hidden fees. Contact a Medicus representative to discuss the specific details of your situation.
What if I experience a breach?
While our preventative efforts go far in lowering your risk for breaches, they can happen on occasion. Cyber threats are becoming more sophisticated and invasive, and addressing them requires constant diligence, investment, and education. In case of a breach, you contact our support center to start an Incident Response process. Our team will take action to remediate the damage caused by the breach. We will also connect you with our team of third-party experts for help with digital forensics, cyber negotiations, regulatory compliance, and legal action.
What types of assessments do you offer?
We offer assessments from network scans and organization-wide security assessments that identify risk to projections that show how security issues could impact your business. With a suite of preventive security solutions tailored to your practice, we focus on prevention from every possible angle.
Why do hackers target healthcare?
Sensitive patient records bring a good amount on the black market, making healthcare one of the most vulnerable industries for cyberattacks. At Medicus, we understand the unique risks and work to remain ahead of the threats to keep your sensitive information safe and secure.
Do you have on-site support personnel?
Medicus has two options for on-site support: reactive on-site support and resident staffing. With the reactive on-site support entitlement, we dispatch an engineer to your location on an as-needed basis. This solution is more economical since more work can be done remotely from our support center.
With resident staffing, a resolution specialist is designated to your location. This specialist is part of a network of hundreds of Medicus technical experts. Your resident staff can tap into that collective knowledge base to gain insight and resolve issues more efficiently. No matter which staffing option you choose, rest assured that your transition will be as seamless as possible.
How does Medicus ensure my organization is as secure as possible?
All Medicus IT employees are trained in HIPAA, HITECH, and Omnibus Rule. Medicus has also received SOC 2 certification and uses multi-factor authentification to securely manage your data, protect your information, and maintain the privacy of your patients.
Are your patients' records at risk?
With our security assessment, you have nothing to lose and everything to gain.
• Highlights gaps and vulnerabilities in your network
• Takes less than 5 minutes to take
Opting for a security assessment isn't a contract. Medicus provides you with the information you need to determine whether or not you're protected from cyber threats.