DON'T TRIAGE YOUR 'IT' PROBLEMS
Get Preventive
Utilizing expertise in transformational strategy and healthcare technology, Medicus IT has helped hundreds of healthcare organizations implement efficient, modernized solutions to IT infrastructure. The following case studies illustrate how our customized IT strategies can help create profound improvements in provider productivity, patient satisfaction, and organizational growth.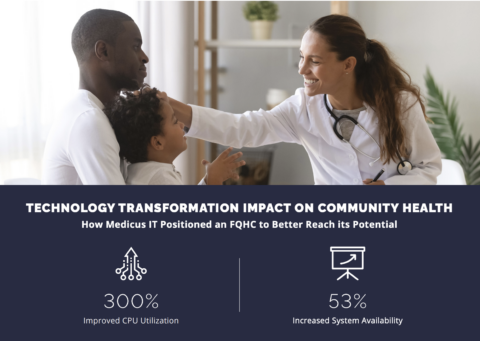 Community Health Center Case Study
A Community Health Center in California struggled to meet the needs of the community due to unreliable technology. Learn how Medicus IT helped the organization transform its technology to boost performance, increase system availability, improve patient and employee satisfaction, and facilitate future growth.

Advanced Urology Case Study
Like all healthcare organizations, Georgia-based Advanced Urology found itself scrambling to respond to the COVID-19 pandemic. See how Medicus IT helped Advanced Urology to successfully transition to a remote workforce and avoid operational disruptions.
Is it time to focus on your practice's technology wellness? Contact us today to get started!