DON'T TRIAGE YOUR 'IT' PROBLEMS
Get Preventive
News, Updates, & Resources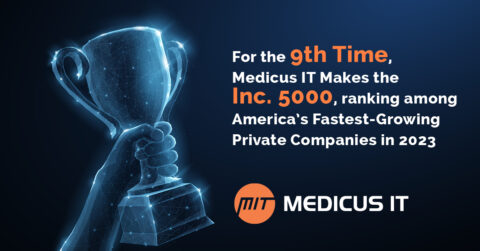 For the 9th Time, Medicus IT Makes the Inc. 5000, ranking among America's Fastest-Growing Private Companies in 2023
Our success is deeply rooted in our relentless pursuit of excellence. Alpharetta, GA– Inc. revealed that Medicus IT ranks No. 3688 on the 2023 Inc. 5000, its annual list of the fastest-growing private companies in America.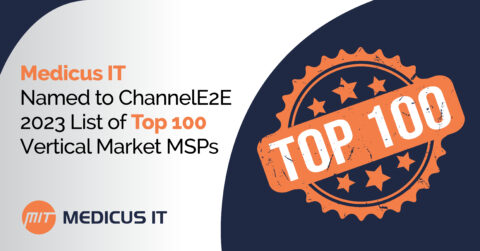 Medicus IT Welcomes Emily Sorrick as new Chief People Officer, Strengthening Commitment to Inclusive Excellence
Alpharetta, GA – August 15, 2023 - Medicus IT, a trailblazer in healthcare technology solutions, proudly announces the appointment of Emily Sorrick as Chief People Officer.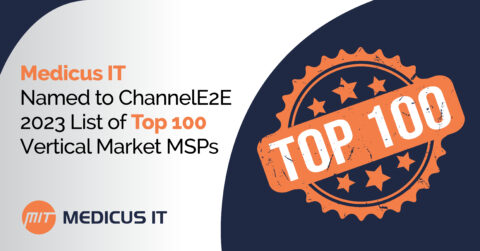 Medicus IT Named to ChannelE2E 2023 List of Top 100 Vertical Market MSPs
July 25, Alpharetta, GA: Medicus IT ranks among the 'world's Top 100 Vertical Market MSPs (http://www.channelE2E.com/top100) for 2023, according to ChannelE2E, a CyberRisk Alliance resource.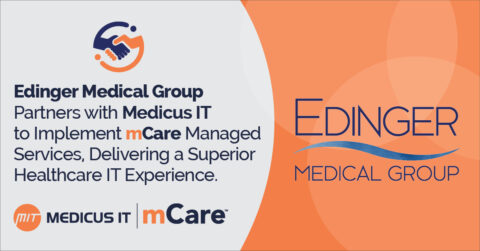 Edinger Medical Group Partners with Medicus IT to Implement mCare Managed Services, Delivering a Superior Healthcare IT Experience
[Alpharetta, GA] - Medicus IT, a leading healthcare managed service provider and transformational specialist, announces its partnership with Edinger Medical Group to implement mCare, an innovative managed services offering. mCare empowers Edinger with superior healthcare IT experience driven by the guiding principles of extensibility, flexibility, customization, expertise, scalability, and exceptional service.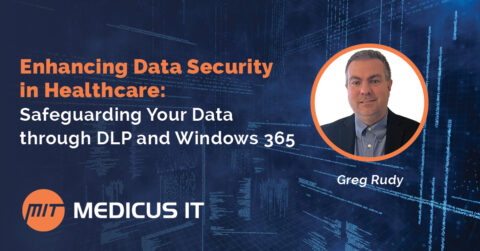 Enhancing Data Security in Healthcare: Safeguarding Your Data through DLP and Windows 365
In today's increasingly digital world, healthcare organizations face numerous challenges when it comes to safeguarding sensitive patient data. With the rise of cyber threats, ensuring robust data security measures has become paramount. Microsoft Azure, combined with Data Loss Prevention (DLP) and Windows 365, offers a powerful solution to protect healthcare data, enabling organizations to strengthen their security posture and maintain compliance.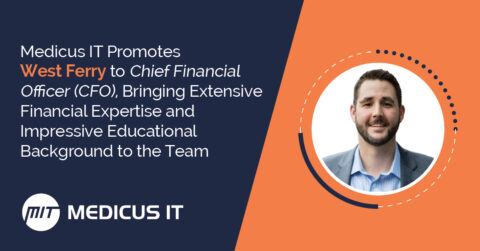 Medicus IT Promotes West Ferry to Chief Financial Officer (CFO)
Medicus IT, a leading provider of healthcare IT solutions, is excited to announce the promotion of West Ferry to the company's new Chief Financial Officer (CFO).  With an impressive background in financial management and a deep understanding of the healthcare industry, West Ferry enhances the Medicus IT executive leadership team in this elevated role, bringing a wealth of experience, strategic insight, and an impressive educational background.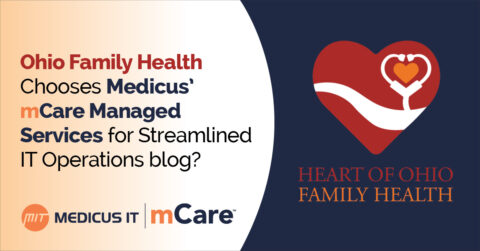 Heart of Ohio Family Health Chooses Medicus' mCare Managed Services for Streamlined IT Operations
Heart of Ohio Family Health recognized the need for specialized IT support that aligns with the unique demands of a community health center. After a thorough evaluation, they chose Medicus' mCare managed services because of its tailored community health center solutions and deep healthcare information technology expertise.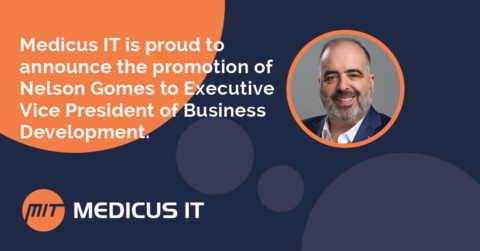 Medicus IT is proud to announce the promotion of Nelson Gomes to Executive Vice President of Business Development
Nelson has been with Medicus IT for almost four years and has a proven track record of success in driving business growth and development. As Senior Vice President of Business Development, Nelson led his team to identify and pursue new business opportunities and build strategic partnerships helping Medicus IT expand its reach and impact.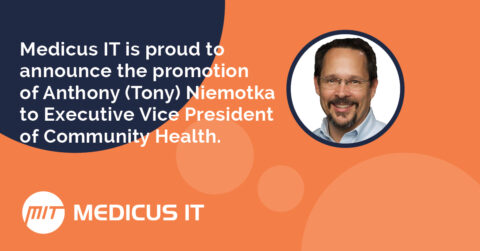 Medicus IT is proud to announce the promotion of Anthony (Tony) Niemotka to Executive Vice President of Community Health
Tony Niemotka has been with Medicus for two years; before that, he was the Co-founder of Healthcare Information Technology Care, LLC (HITCare) and ran that organization for thirteen years before being acquired by Medicus. Tony is a health business optimizer and found his true passion and purpose in improving the performance of our nation's community health centers. He has a proven track record of improving community health outcomes by eliminating the pain of running a health center's complex and evolving information technology environment.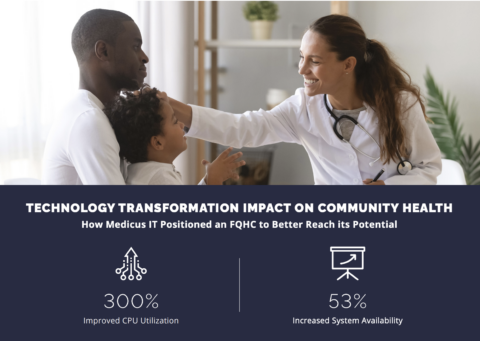 Community Health Center Case Study
A Community Health Center in California struggled to meet the needs of the community due to unreliable technology. Learn how Medicus IT helped the organization transform its technology to boost performance, increase system availability, improve patient and employee satisfaction, and facilitate future growth.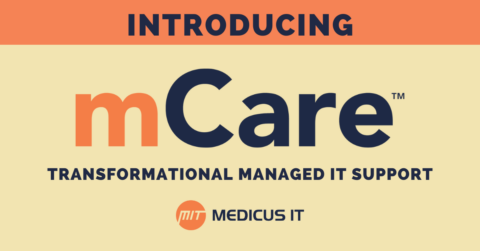 Medicus IT Relaunches Managed Services Offering mCare
Medicus IT, a leading healthcare managed service provider, announced its next-generation managed services offering today. Medicus has been providing managed services for over twenty-five years that include IT helpdesk support, advanced engineering, infrastructure monitoring, remediation, management services, and strategic Chief Information Officer (CIO) advisory services.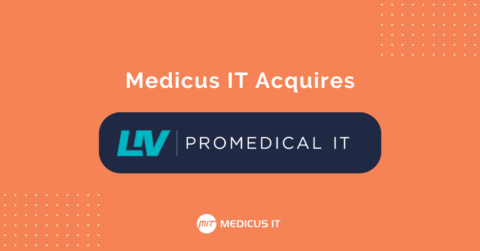 Medicus IT Acquires Managed Service Provider ProMedical IT
Medicus IT, a national leader in healthcare technology solutions and managed services, has just announced the acquisition of ProMedical IT, one of Florida's premier healthcare-focused managed services providers (MSPs) based in Fort Lauderdale. Medicus, ProMedical IT, and Uplift Partners, ProMedical's financial advisor, worked to bring the two organizations together and create a healthcare IT transformational powerhouse in the Southeast.
Is it time to focus on your practice's technology wellness? Contact us today to get started!