Bolster resiliency, business continuity, and growth with
Healthcare IT Consultation Services
35+ years of experience with network security and business continuity 
Trusted by 40,000+ users and 6,000+ providers at 2,000+ locations
HIPAA-compliant, SOC 2-certified healthcare IT consultants
Customizable services for cyber threat prevention, security, and remediation
35+ years transforming Healthcare IT operational maturity
Experts at accelerating organizational growth
Healthcare IT Transformation Specialists
Thought Leadership in Healthcare IT
Our seasoned IT consultants at your side
Prepare your healthcare organization
Prepare your healthcare organization
Cyber attacks never come at an opportune time, and it's not a matter of IF you will be attacked, but WHEN. Preparation is key, so our consultants guide you in taking a top-down approach using proactive strategies to safeguard critical information, prevent data loss, monitor potential threats, and remediate breaches before they damage your healthcare business.
Address your IT vulnerabilities
Address your IT vulnerabilities
With in-depth assessments and expertise in healthcare IT, our consultants use a surgical approach to strengthen areas where your organization's cybersecurity measures may be lacking, create proactive strategies for maintaining business continuity, and identify technologies that can help your business grow.
Improve business continuity and resiliency
Improve business continuity and resiliency
Our IT consultants utilize a top-down mindset to create proactive strategies that help improve resiliency, mitigate disasters, catch threats, and address breaches, minimizing the impact on your business.
Utilize tailored IT solutions
Utilize tailored IT solutions
Since no two healthcare businesses are the same, a one-size-fits-all approach will never fully address your organization's IT needs. We work to create unique but all-encompassing solutions that address, maintain, and improve every aspect of your organizational IT infrastructure.
"We have used Medicus IT since going on our EMR system in 2008. They have provided wonderful service to us over the last decade. They are always professional, prompt, and keep us up and running. We rely on them totally for all of our IT needs. Can't say enough how much we appreciate their excellent customer service!"
"Medicus IT became a huge lifesaver at a time our practice needed it most. Being in healthcare, we really needed a company that knew now only how to provide IT services and technology for us, but also knew the rules and regulations affecting healthcare today. Within a year, Medicus IT worked with us to upgrade, fix, and correct our issues by level of importance and really helped us get to a level where we felt comfortable knowing that our data was protected."
Healthcare IT
consulting services
IT risk and security assessment
The first step in securing your IT infrastructure involves assessing potential security risks and vulnerabilities. Our experienced consultants locate gaps in your cybersecurity setup and strategize innovative, multilayered solutions to keep information safe and secure — all without compromising your organization's important healthcare delivery processes. We also create an action plan to bolster your organization's resiliency and maintain business continuity, regardless of what threats arise.
Cybersecurity and IT consultation and management
Many healthcare businesses are unsure of how to prevent and prepare for potential cyber-attacks, natural disasters, or pandemics, let alone how to react to them. Medicus consultants partner with your organization to build resiliency and integrate proactive solutions into your network to keep critical technologies, patient care, and revenue streams running, no matter what happens.
Individualized healthcare IT solutions
Outdated technology can prevent your healthcare business from running efficiently, effectively, or even safely. Our consultants consider each component of your current IT infrastructure, from cybersecurity to telecommunications, and strategize modern solutions that work for your organization — not against it. Our consultants keep your business up and running through proactive IT strategies that can help improve resiliency and safeguard business continuity.
Why choose Medicus as your healthcare IT consulting firm?
We're proactive against IT threats
The consultants at Medicus implement numerous safeguards and monitoring solutions to prevent and address disasters or cyber attacks, as well as create response strategies to mitigate breaches or issues in business continuity should they occur.
We specialize in healthcare
Medicus understands the intricacies of healthcare technology and the importance of securing patient data. Our SOC 2-certified consulting experts are trained in HIPAA, HITECH, and Omnibus Rule to provide the highest-quality and most specialized cybersecurity solutions for your healthcare organization.
We address all aspects of IT
If something within your IT structure is unsecured or not working as well as it could be, we'll fix that for you. Our consultants help you identify and integrate powerful cybersecurity technologies, on-demand support, cloud integration, and individualized solutions that will revolutionize your IT infrastructure and transform your organization.
We transform your healthcare business
In addition to securing your cybersecurity infrastructure, Medicus transforms your organization to improve patient satisfaction, bolster resiliency, maintain business continuity, and streamline processes using integrated cloud platforms, a suite of managed IT services, and other cutting-edge technologies.
We maintain your reputation
Even a single unmitigated cyber attack or lapse in business continuity can damage your organization's reputation and your patients' trust — sometimes irreparably. Medicus consultants help you prepare for, prevent, and respond to potential disasters through active monitoring, IT assessments, individualized response protocols, and a range of industry-leading technologies that keep your organization resilient.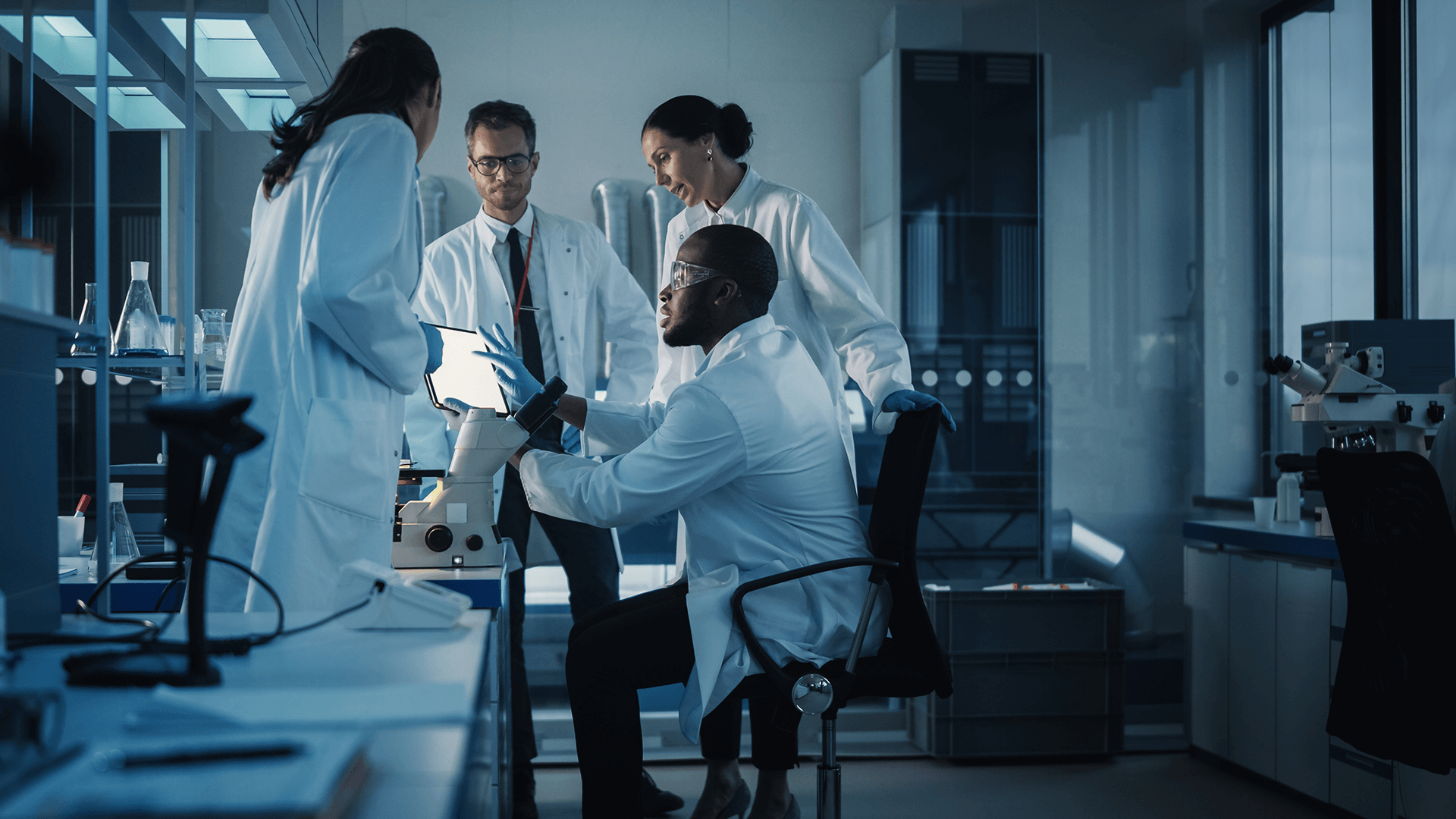 7 Features of a Top Healthcare Managed Service Provider
A managed service provider (MSP) acts as your IT department by managing your entire IT infrastructure – from installing new hardware to resolving outages. However, they do more than just provide equipment and troubleshoot issues.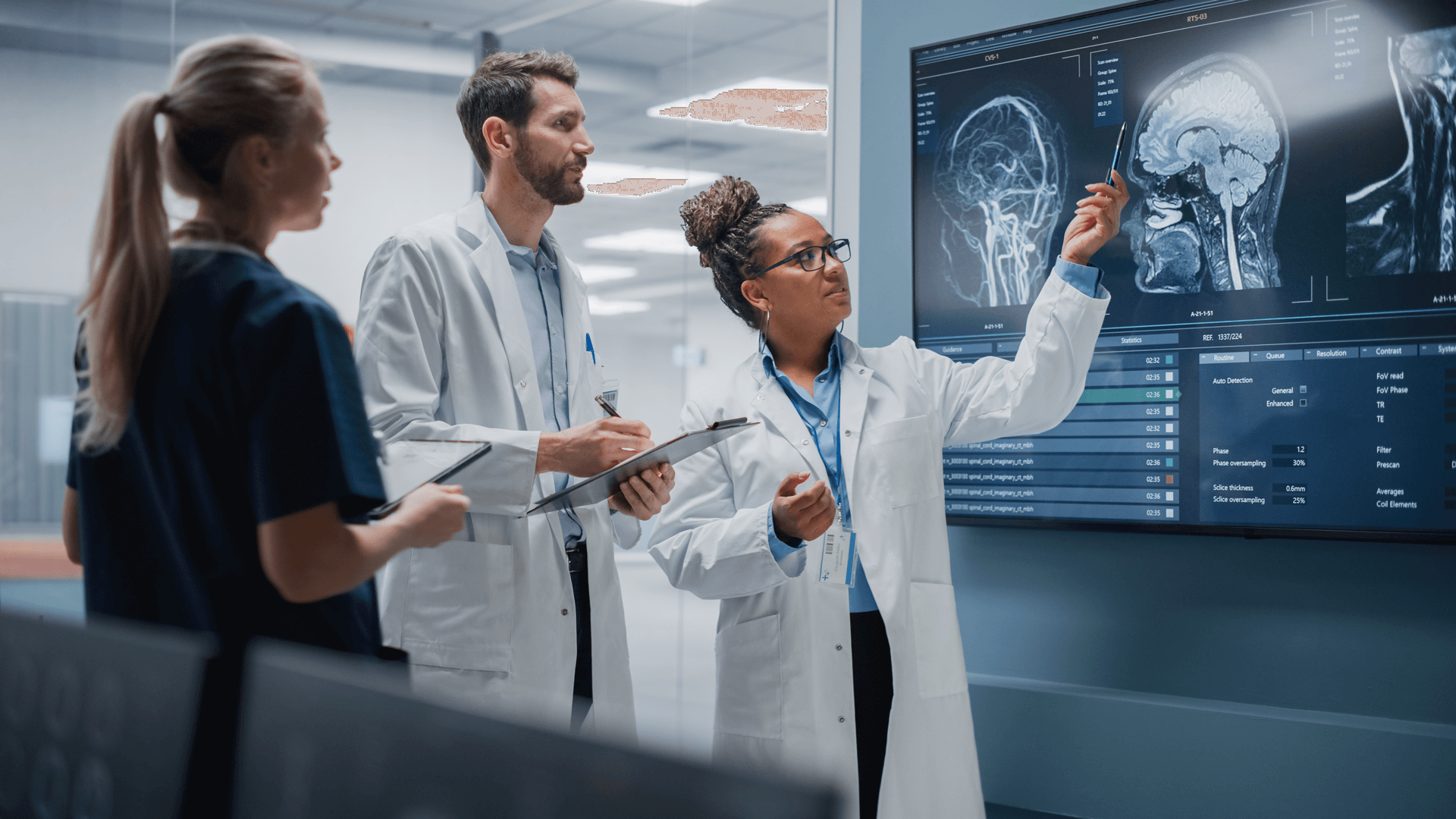 Watch our IT consultation webinars
We aren't just expert consultants – we are industry leaders in healthcare IT. See how we are leading the way to help other companies make the most of their IT services.
How do you improve resiliency and business continuity in healthcare?
A broad approach to healthcare IT can leave many gaps within cybersecurity, healthcare, and operational infrastructure. Medicus consultants take a top-down approach to IT, incorporating proactive strategies and precise solutions that help address your organization's unique vulnerabilities, prepare you for cyber threats and disasters that affect patient care, and keep your business up and running even in crisis situations. We also identify and integrate technologies that can help your organization not just run, but also grow and transform into an industry leader in healthcare.
Why is healthcare IT and cybersecurity consultation important?
IT security, resiliency, and business continuity should be a top priority for any healthcare organization, as cyber threats and natural disasters can impact patient care delivery and revenue. However, effective IT strategies are all about being proactive — not just reactive. To help you stay prepared, our consultants assess your IT infrastructure and provide solutions for addressing vulnerabilities, strengthening your organization's approach to business continuity, and having an action plan for when problems occur.
What happens if a breach occurs?
In case of a breach, you contact our support center to begin the Incident Response process. Medicus will take action to remediate the damage caused by the breach and connect you with our vetted team of third-party experts, who can help with digital forensics, cyber negotiations, regulatory compliance, and legal action.
What cybersecurity assessments do you provide?
We offer vulnerability assessments, business impact analysis, penetration testing, compliance evaluation, and infrastructure analysis to identify and resolve potential risks, whether digital or physical.
What is included with your healthcare cybersecurity consulting services?
Our expert consultants provide risk assessments, ongoing surveillance, and threat remediation as part of Medicus' Managed Services package. In addition to cybersecurity, the package provides transformational IT services, managed cloud infrastructure, HIPAA-compliant VoIP, performance reporting, vendor and license management, "Always On" technical support, and individualized strategies to revolutionize the way you provide patient care.
How do you monitor cybersecurity setups?
A proactive cybersecurity strategy requires a multilayered infrastructure of preventative services. We continuously survey your IT infrastructure using endpoint protection, predictive security enforcement, automated breach detection, end-to-end encryption, and dark web monitoring. In addition, we provide services for incident response, threat remediation and planning, SIEM, and phishing prevention.
What sets Medicus' services apart from other IT consultant companies?
Medicus specializes in healthcare IT, meaning that maintaining compliance, securing critical patient data, and enabling business continuity are always our top priorities. We also design and implement digital transformation strategies specifically for healthcare organizations, helping them to streamline IT processes, boost provider and patient satisfaction, grow revenue, bolster resiliency, and improve healthcare outcomes for all.
Is your healthcare organization prepared?
With Medicus' preliminary security consultation, you won't be left wondering if your healthcare organization will be able to recover from cyber attacks or other disasters that impact healthcare delivery.
Learn whether there are vulnerabilities or avenues for growth in your IT infrastructure
Find out how you can create resiliency and maintain business continuity through proactive digital transformation strategies
Discover how managed IT services can enhance security, boost productivity, improve patient outcomes, and keep your business up and running
Reach out to us, and we can help answer your questions and talk you through your cybersecurity options. Medicus goes beyond traditional IT to help healthcare organizations run, grow, and transform their operations by leveraging technology to optimize patient care.