There are 3 steps for CHCs to prepare for APMs. First one? Read our free guide.
A quick guide for turning this requirement into an opportunity for a more robust healthcare IT infrastructure.
The future is now for community health centers (CHCs) – and that future is the Alternative Payment Models, better known as APMs.
APMs helps protect today's bottom line plus build a robust, adaptable IT framework for future needs and requirements. If your organization recognized the need and how to design and implement a successful APMs strategy.
That's where we come in.
Meet Medicus IT. More than IT, we're healthcare IT. And we've built APMs solutions for CHCs beginning when these regulations first became public. With more than 50 current CHC clients, we understand what it takes to transform communities, one patient at a time. And, with more than 35 years specializing in healthcare technology, we have the breadth and depth to deliver the APMS solution you need.
Ready to move into the future with APMs? Download this free guide that describes the benefits of planning your transition now. Then contact Medicus IT to learn more about how APMs can help you build a faster, more secure, more stable IT environment for your team.
Together, we drive healthcare forward™
The Painless Approach to the Alternative Payment Methodology System
Three steps to a stronger future for your CHC, from your friends at Medicus IT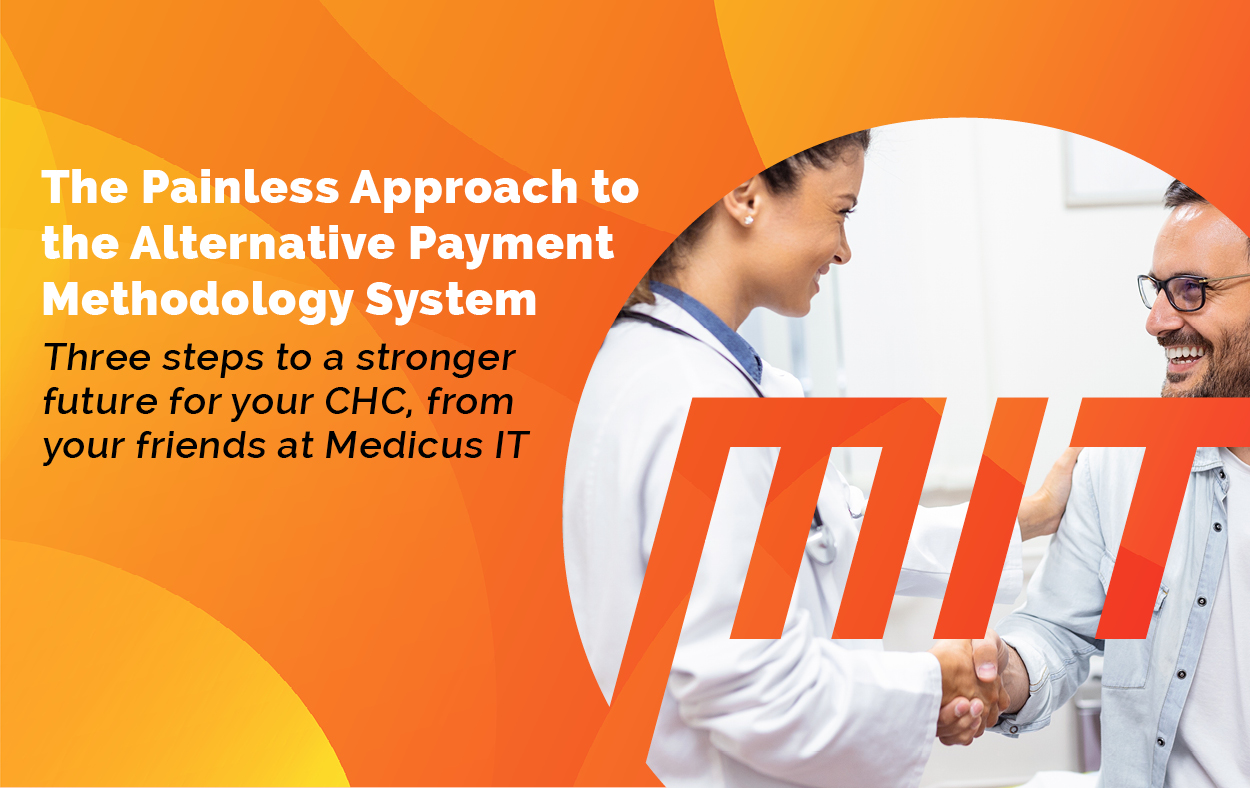 Schedule a Meeting
Would you like to learn more about how Medicus IT can help your community health center?  Complete the form below and a representative will contact you shortly.