Medicus IT means Community Health IT
Nobody supports more Community Health Centers than Medicus IT. That's because we understand that lasting change in your community means simple, affordable, adaptable solutions for your CHC's unique needs.
That said, our commitment to CHCs goes even deeper. Deeper than 35 years specializing in healthcare technology. Even deeper than meeting the needs of our more than 50 CHC clients every day.
Simply put, we believe in the CHC mission. You have a vision. We have the healthcare IT know-how and experience to give that vision direction and impact.
No-worry, purpose-built CHC IT that drives tight cost control, a superior patient experience, and demonstrable improvements in care. That's Medicus IT. Contact us today to see for yourself.
Together, we drive healthcare forward™
Visit us at booth 515 at NACHC 2023 Community Health Institute & Expo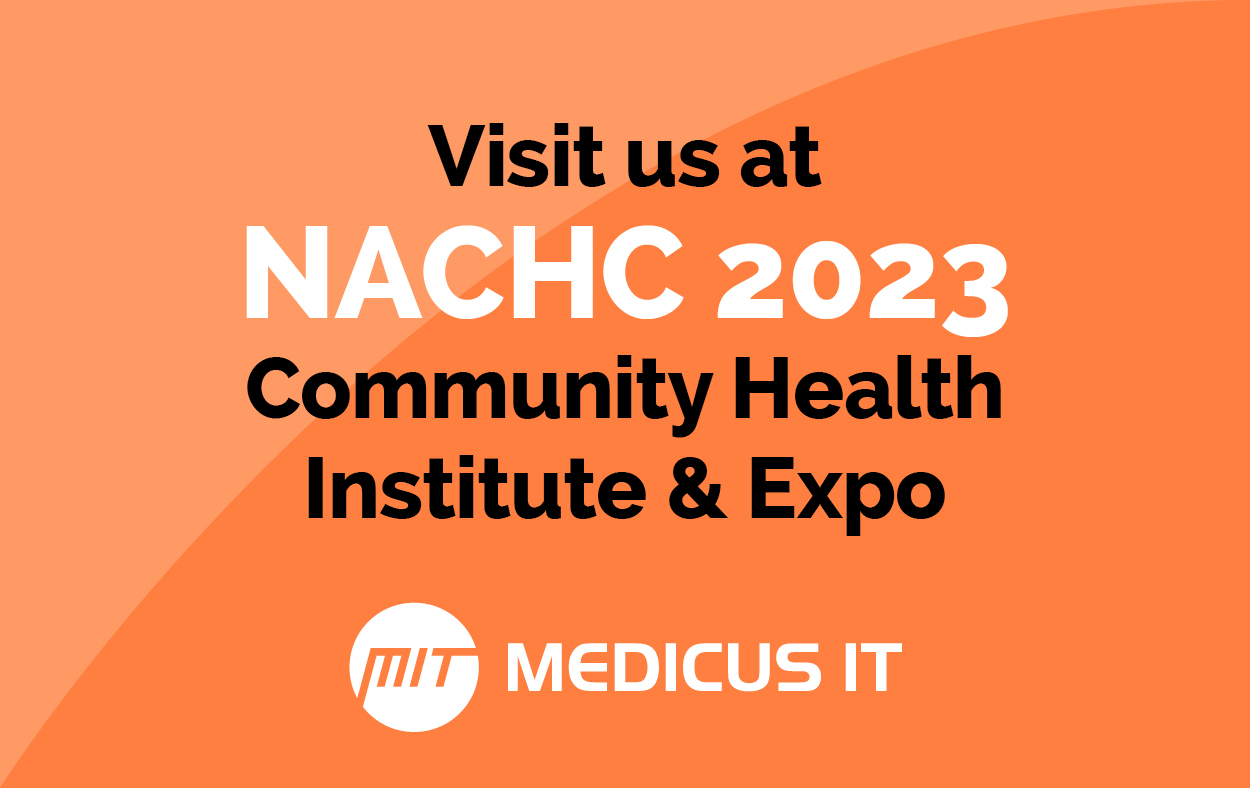 Schedule a Meeting
Would you like to learn more about how Medicus IT can help your community health center?  Complete the form below and a representative will contact you shortly.