Stop CHC hackers with
this free cybersecurity guide.
Physician, Protect Thyself
With apologies to Shakespeare, CHCs need to take cybersecurity seriously.
You and your community health center (CHC) team know how to protect your neighborhoods against all kinds of threats. But what do you know about protecting yourselves and your IT infrastructure against cybersecurity attacks?
These threats are increasingly common specifically because healthcare organizations generally lack the expertise to protect themselves against ransomware, theft of personally identifiable information (PII), credit card pilfering, and unauthorized access to the digital assets that are critical for maintaining trust in today's online, interconnected world.
That's where we come in.
Meet Medicus IT. More than IT, we're healthcare IT. And we know cybersecurity, from designing and deploying proven defenses to educating your team about everything from personal online safety to the legal and financial liabilities that come from insufficient protection.
With more than 50 current CHC clients, we understand what it takes to transform communities, one patient at a time. And, with more than 35 years specializing in healthcare technology, we have the breadth and depth to deliver the cybersecurity solution you need.
Download this free guide that describes how cybersecurity augments and supports your CHC's IT infrastructure. Then contact Medicus IT to learn more about how to build the cybersecurity solution that best protects your team.
Together, we drive healthcare forward™
How Smart Community Health Centers Protect Themselves… Online, That is
A CHC cybersecurity guide from Medicus IT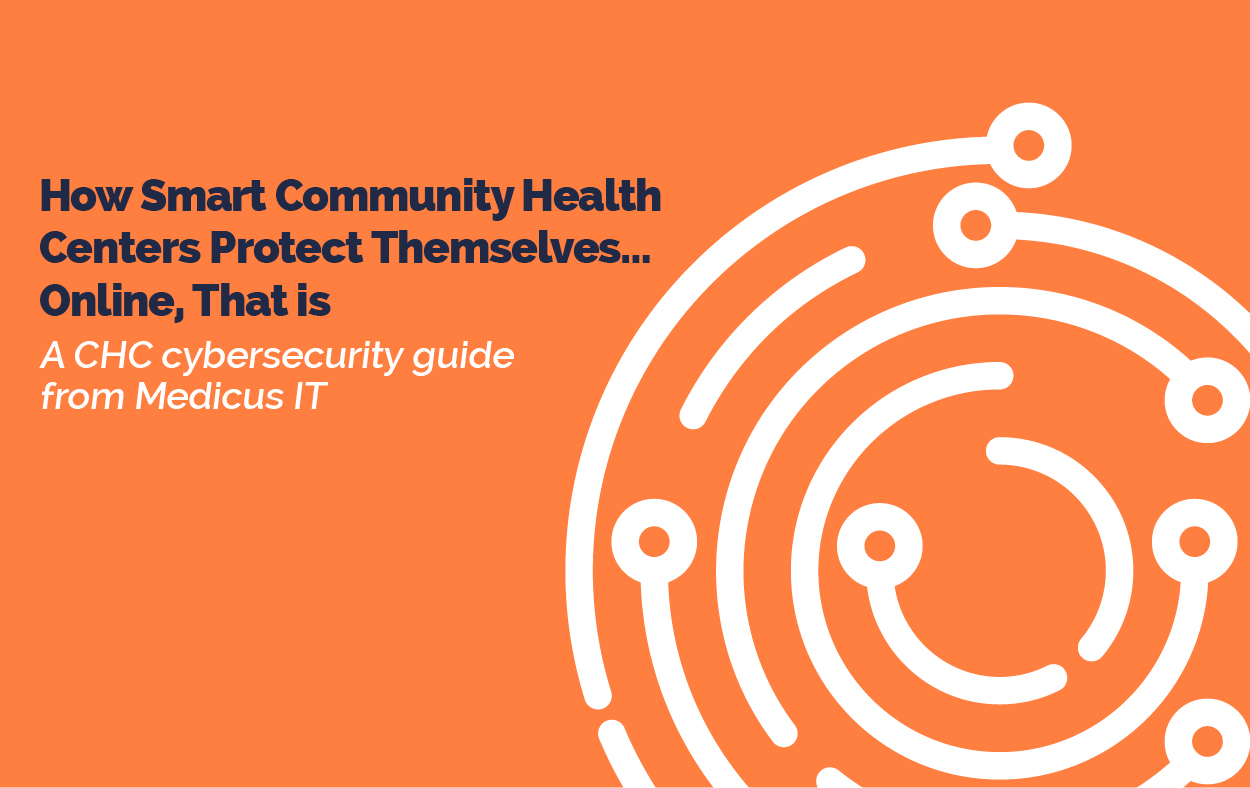 Schedule a Meeting
Would you like to learn more about how Medicus IT can help your community health center?  Complete the form below and a representative will contact you shortly.